Intermunicipal Dispute Resolution Initiative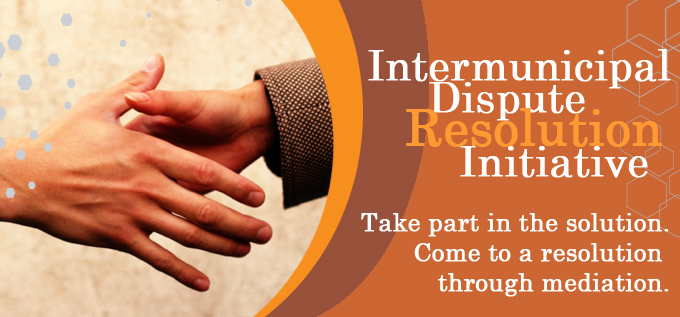 Overview
The Intermunicipal Dispute Resolution Initiative encourages the use mediation or other dispute resolution alternatives to resolve intermunicipal conflict, rather than referring the issue to a higher authority.
Where appropriate, MDRS provides for a cost-sharing arrangement between municipalities and Alberta Municipal Affairs to cover 1/3 of the funding for mediation, with average grants of $15,000.
The Service
The IDR Initiative is a service entered into voluntarily by municipalities who feel a neutral third party could help them get to an agreement. The MDRS team can help municipalities assess whether mediation or some other type of conflict resolution method is appropriate, and can help convene the process and ensure all the prerequisites are in place.
Municipalities contract directly with private mediators for their services. To facilitate this process, a roster of qualified mediators has been developed with the assistance of representatives from the urban and rural municipal associations of Alberta, the Canadian Bar Association, and the Alberta Arbitration and Mediation Society. Access the Mediator Roster…
The MDRS team will assist municipalities in completing the necessary forms to access grant money.
The service can be accessed at any time, regardless of the level of conflict escalation.
Municipal Issues and IDR Success Stories
Mediator Roster
Resources
Contact Us